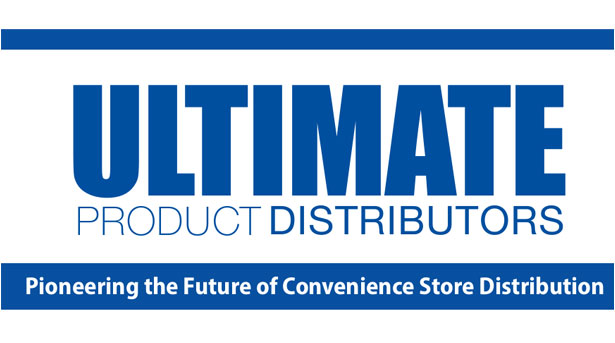 Ultimate Product Distributors
Ultimate Product Distributors has been the leading supplier and master distributor of the hottest items to convenience stores, gas stations, vaping shops and other channels since 1989.

Ultimate is one of the fastest growing distributors in the United States focusing on sales and distribution of the industry's top products, working directly with manufacturers such as Packwoods, JUUL, OPMS Kratom, PAX, Tyson Ranch, Delta Man, Freak Brothers and many others. The goal: to offer their customers the absolute best selection, customer service, and prices available.

Jon Resnick, CEO of Ultimate Product Distributors, and Kevin Leckner, VP of Ultimate Product Distributors have a long history of keenly observing the market and identifying trends before anyone else. Having been in this field for over 30 years, Jon has paved the way in the industry as a pioneer of bringing counterculture products to market. He was instrumental in bringing the largest e-cig brands to the retail market such as BLU and JUUL. In 2016, he played an essential role in introducing JUUL to the ecig market on the East Coast and still works with JUUL Labs to this day, assisting with compliance and marketing. When he saw the emerging Kratom market, he introduced his customers to OPMS, and has become one of Party Nuts' largest and oldest distributors. The national network of brand distribution that he has built brings the biggest names in the industry into the spotlight.
"The retail space for this industry has transformed from vape shops, smoke shops and c-stores, into a one-stopshop for the counterculture industry, especially now that cannabis is being legalized all over the country." – Jon Resnick, CEO of Ultimate Product Distributors
Among the industry's top brands that Ultimate Product Distributors represents, Packwoods is their newest big player in the game. For years Packwoods has been a leader in the Cannabis space and Ultimate Product Distributors are thrilled to take on the National distribution for Packwoods' new line of Hemp-Derived products. Everything that has a Packwoods label on it is made with only the finest, highest quality materials available, taking every detail of the final product into careful consideration. Packwoods' line-up offers consumers a variety of premium D8, HHC, and THC-O products, such as 2-gram Hand Rolled Blunts with glass tips, Vape Cartridges, Disposables, Flower, Gummies, and their Waffle Coned Edibles. Jon emphasizes, "Packwoods products are of the highest of quality in every aspect, and the absolute right choice for this market."

Ultimate Product Distributors' "Product of the Month" features Honey Girl Female Sensual Enhancement and Mr. Strong Guy Male Sensual Enhancement. These enhancement pills & honey boast long lasting effects that can last for up to 72 hours, and are made available in 24ct display boxes.

The staff at Ultimate Product Distributors work very closely with their retail customers to ensure compliance and quality sales performance. The company emphasizes their "straight to store" approach with representatives visiting the retail stores to ensure they have everything they need to achieve success. The team monitors the industry regularly to stay on top of trends and maintain industry standard pricing and quality. This allows them to put the right products in the right quantities in stores based on the retailers unique needs, while offering the best price and fastest industry turn times. Jon asserts, "Our goal at Ultimate Products is to become the top distributor for the industry in the country." With Jon's expertise at identifying the market's hottest new products first, while carefully considering price point, uniqueness and marketing, he only picks up brands that are going to be big winners. Trained by the best, Ultimate Product Distributors' team is very knowledgeable and passionate about the industry and are devoted to excellent customer service.

Although business was tough for the entire industry over the past couple of years, the market has come back with a bang. The recent Atlantic City and Chicago Champs Trade Shows were a huge success for Ultimate Product Distributors and they are looking forward to exhibiting at all Champs Trade Shows, TPE and all other major trade shows throughout the rest of the year. Ultimate Products also has their own catalog that will be distributed at Champs, so make sure to claim your copy while you are there.

To get in touch with Ultimate Product Distributors, you can give them a call at 646.703.0220 or send an email to info@updist.com. For more information you can visit their website at updist.com or updistcbd.com.