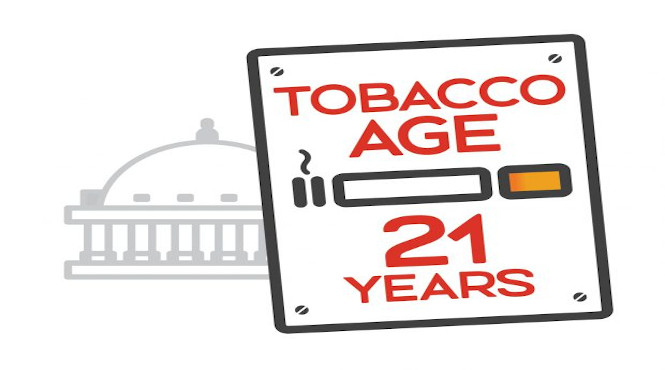 Let's Talk T21
As many of you are already aware, on December 20, 2019, President Trump signed "T21" into law. This was enacted through a federal government funding bill (U.S. HB 1865) containing a provision which raised the legal age to purchase all tobacco products, including vapor, to 21 years of age.

The law reads as follows:

MINIMUM AGE OF SALE. It shall be unlawful for any retailer to sell a tobacco product to any person younger than 21 years of age.

Shortly after T21 was signed into law, the Food and Drug Administration posted the following on its website:

Note: On December 20, 2019, the President signed legislation to amend the Federal Food, Drug, and Cosmetic Act, and raise the federal minimum age of sale of tobacco products from 18 to 21 years. It is now illegal for a retailer to sell any tobacco product – including cigarettes, cigars and e-cigarettes – to anyone under 21. FDA will provide additional details on this issue as they become available.

Here's where things get a little complicated.

Under federal law, a bill takes effect on the date of its enactment - the day the President signs the bill into law - unless a different date is provided in the legislation. In the case of this bill, there is no effective date specified.
This means that the legal age to purchase tobacco and vapor products went into effect on December 20, 2019. Or does it?
If you read the law, it also states that the FDA has 180 days (6 months) from the date the bill is signed to publish a final rule and update its regulations on the purchase of tobacco. The regulation would take effect no later than 90 days (3 months) after the FDA publishes the final rule.

To put this complex process plainly, the FDA gave up the nine months it was provided to implement the rule, and the age increase went into immediate effect.