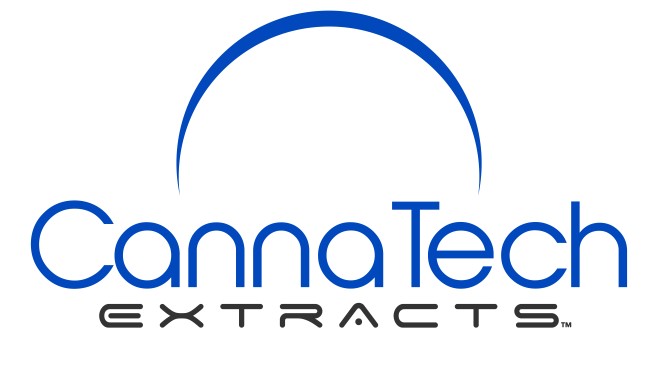 CannaTech Extracts
CBD: Pathway to Better Health

Darnell Joseph Dinkins, former Pitt and National Football League Tight End for the New Orleans Saints, has embarked on a new mission that hits close to home. As a long time athlete, Darnell has faced more than his share of injuries. In his search to find relief for his consistent aches and pains, he was introduced to CBD products, which to his surprise, really helped.
"I couldn't walk daily without experiencing pain in both of my feet. I have a 6-inch screw in my right foot, and a metal plate and 5 screws in my left foot. My headaches from TBI (Traumatic Brain Injuries) were so regular I was worried about the level of pain meds I was taking to stop the throbbing. Now, I incorporate a daily CBD routine of R.E.I.G.N Relief. I take (2) 30 mg soft gel capsules in the morning, which helps cut down my daily inflammation and if I'm experiencing a headache, I will use a small amount of the 250 mg topical, applying it to my temples and the back of my neck. The pain is subdued in minutes. CBD has allowed me to have a "Belief in Relief" again. After experiencing the relief from using CBD myself and while owning and operating my own successful fitness center I thrusted myself directly into the research of the CBD industry for 2 years to better understand this miracle plant that could help people in so many ways." -DARNELL JOSEPH DINKINS
Darnell Joseph has now united himself as part owner and spokesperson for a million-dollar extraction company based out of Cranberry Twp., Pa called, "CannaTech Extracts LLC." CannaTech was founded Pharmaceutical Scientists with over 20 years of experience. Darnell Joseph maintains a vital rule in his continuing education of CBD and helping to develop markets interested in purchasing our high-quality oil and in-house products.

While some experts wait for more evidence on the benefits of CBD, Andrew agrees that it is not dangerous when you process the biomass properly. CannaTech uses the highest standard of GMP (Good Manufacturing Practices) by extracting with Ethanol through there Eden Labs Extraction equipment.

CBD products, like REIGN was built on the belief of relieving people naturally. CBD is more than just a trend and can possibly help people with a variety of issues such as:

Addiction: Studies show CBD can help smokers drop their nicotine habits. It may also help for addition sufferers.

Epilepsy: An ailment that has vexed humanity since antiquity was first in helping us understand CBD as medicine.

Inflammation: For the active, painful inflammation is one of the biggest setbacks to high performance levels. CBD seems to help this manage this pain.

Anxiety: If scientific friends continue to confirm its usefulness, CBD could help replace dangerous pills.

Cramps: Women could find relief from extreme cramps in using CBD.

Migraines: CBD could help those who suffer from debilitating headaches by applying a small amount to the temples.

Autoimmune: People suffering from painful conditions like lupus to celiac disease might use CBD as a safer alternative for relief, and more, Darnell states one of the main advantages of cannabidiol is that it is very safe and seems to be very well tolerated.

All the CannaTech products, are formulated and manufactured through our head chemist, Andrew Hiser, with all-natural, non- psychotropic ingredients in the most stringent pharmaceutical conditions, with high tech methods, using compliant and GMP factory procedures. Detailed COA inhouse and third-party lab reports for each product batch to guarantee quality by consistency of starting with our first class grown plants, which are pesticide free. Here are just a few of the products CannaTech produces: Terpene Balms, Tinctures, Pain Cream, Serums, Facial Oil and Cleansers, Body Lotions, Salves, Cosmetics, Pet Supplies, Coffee and more.

Our Mission is to bring relief to an aging and ailing populace by providing education in each of our locations about the best quality CBD products on the market. In a population that is continuing to suffer from illnesses and pain without access to effective natural alternatives, the CannaTech team is driven to solve this everyday problem for most of our clients.

CannaTech products are becoming a medicine chest staple, our goal is to educate prior to the sale, not just have CBD items on the shelf as one of 1,000 other products;

PROPER DOSING AND DELIVERY:

"Dosing and Delivery is key to reaping the benefits of using a quality CBD".

With the help of our trained staff at each of our CBD knowledge centers, both Franchises and Corporate locations we take our job seriously by teaching each one of our customers the benefits of CBD for their own special needs. When determining CBD oil dosage, it's important to understand the dosage and type depending on your physiology, symptoms and your desired effects. Each person is unique and will experience different effects.

A person with a good endocannabinoid tone might not need as much oil and may experience the most subtle effects. While an individual with more pressing health matters may need to up the CBD oil dosage to help tone the endocannabinoid system into balance.

CBD oil is like a multivitamin. It takes time to build up within the body and produce benefits. Like a vitamin in that it helps to support and maintain overall health. If your endocannabinoid system is depleted or imbalanced, taking CBD could produce tremendous changes more quickly than someone who has a healthy endocannabinoid tone.

We can experiment with CBD dosage based on a few things: your weight and how you want to take CBD oil. CBD Dosage based on weight;

CBD users with an average weight between 150lbs and 240lbs may find that a dose between 15mg and 30mg once or twice a day is enough to provide effective relief from a variety of ailments.

While you might not notice an immediate effect while taking CBD oil, over time you should begin to detect more balance, calm, and peace of mind in your life.

If you're already healthy, you may not notice an immediate effect. While your friends or family may start taking high doses of CBD oil and notice instant changes, you may not need the same amount.





A Suggested Guideline for Dosing CBD Oil

Dosing and Delivery is a process in which this chart can help you determine a possible amount of CBD to take. Start with the mild dose for a week at your recommended weight level. If you aren't feeling the effects, move up to the medium dose. Try the high strength dose if the medium dose does not produce the desired results. Once you think you have established a possible dosage to use, we will then set a 3-month program to track your wellbeing with each visit. It is important to recognize that everyone responds a little differently to CBD so there is no set dose for everyone or every ailment.

The proper dosage all depends on your health and your body. Experiment to find out what works best for you. Quality matters more than Quantity.

Unfortunately, several CBD companies intentionally mislabel their products, putting in less CBD or none at all in some cases. When you're starting out with CBD, check a company's website for third-party lab test results. These should be readily available for your perusal. If you've confirmed that the amount of CBD on the label matches the amount in the bottle, you're good to go.

Thank you, God Bless and we look forward to meeting every one of you.

Darnell Dinkins/CannaTech Extracts LLC