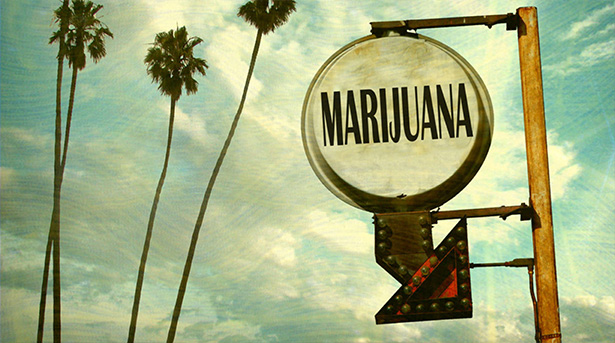 California
There's more going on in California than movie mogul Harvey Weinstein (allegedly) groping aspiring starlets.

The issue of marijuana, like the booming industry it has spawned, continues to prove volatile, as entrepreneurs and legislators wrestle with how and how much the industry should be regulated and how it will and won't function in the years to come.

Among the challenges currently facing residents of in the Golden State:

Wildfires: Mother Nature seemed to be venting at the state's cannabis industry, as powerful wildfires fanned by strong winds ravaged parts of Northern California, having killed at least 11 people, destroyed some 1,500 structures, thousands of trees and over 120,000 acres of land. As High Times reported, California marijuana growers north of San Francisco faced mandatory evacuation orders and potentially tens of millions of dollars in crop damage and loss of the state's first legal cannabis harvest.
"Local reports confirm that up to 9,000 cannabis growers in Sonoma County have been affected. Entire city blocks have been turned into a burned-out wasteland in this wine-producing town. Residents grabbed what they could and fled, reported the Los Angeles Times." Representatives from cannabis farms, manufacturers and dispensaries told the Chronicle they were afraid for their businesses, many of which were closed.
Distribution: California's recreational cannabis market is set to open in January 2018, but regulators have yet to release details for how distribution licensing will work for what looks to be a $500-million logistics industry regionally.

The California Bureau of Cannabis Control is responsible for setting the licensing requirements for distributors. In June, according to Trucks.com, the Medicinal and Adult-use Cannabis Regulation and Safety Act, or MAUCRSA, created one regulatory system for both medicinal and adult-use cannabis. But it has yet to release the rules regarding distribution licensing.

State's Rights: A recent analysis commissioned by the state of California's Department of Food and Agriculture could be an invitation for an official crackdown on states' rights.

As the Los Angeles Times reported a week earlier, an in-state analysis that the Department of Food and Agriculture commissioned found that California produced at least 13.5 million pounds of weed last year, but that only 2.5 million pounds was consumed. "Where'd the other 11 million pounds go?" asked The Motley Fool. "That's the mystery the state is trying to solve, though experts have suggested that much of it might be illegally leaving the state.

As the paper noted, during a two-day stretch in August, highway troopers in Texas seized some $2.5 million worth of marijuana from vehicles that had originated in California. Nearly 430 pounds were confiscated. "Of course, that's a far cry from the 11 million-pound difference between production and consumption in California last year. This large gap, along with a perceived lack of oversight, could be just what (Attorney General Jeff) Sessions needs to garner the support required to go after legally operating medical and recreational businesses operating within California."

Mainstreaming: CNN reported that the mainstreaming of marijuana "is about to get huge boost. Recreational marijuana sales will launch in three states next year, including the biggest one of all: California.It's already for sale in five states, but the addition of a legal retail marijuana market in California, with its massive economy and population, will dramatically change the landscape. California is aiming to open retail marijuana stores by January 1…"
"We obviously still have a lot to do, but yes, we're going to be ready to go on January 1," Alex Traverso, spokesman for the Bureau of Cannabis Control in California, told the news organization. "We will be issuing new regulations in November, so we're hard at work on those at the present time."
Education: Grandmas and all other Californians can now visit the "Let's Talk Cannabis" website launched last month by the state Department of Public Health. The site is the first step in the department's public education campaign to inform state residents about the drug as it becomes more widely used and available.

"California's website is not a user guide," noted US News & World Report. "Instead, it is geared to youth, parents and drivers, mostly focusing on weed's potential risks and harms. Research on its effects has been mixed, but marijuana has been linked to potential cognitive impairments and driving accidents; it may be hazardous for developing fetuses. Today's dope is also two to seven times stronger than it was in the 1970s, according to researchers at the University of Washington. For novices, the state also helpfully lists the many synonyms for pot, including "weed, grass, ganga, dope, herb, chronic, bud, trees, broccoli, nuggets, skunk, kief, sticky icky, Mary Jane."

Rising prices: Despite the many stories about the recent drop in weed prices, some in the industry fear that cultivation, production and retail regulations "could drive up weed prices in California — just when consumers can finally buy it legally," High Times said.

"California pot czar Lori Ajax, who called the state's entire regulatory scheme a work in progress, said it may take months for enough testing labs to be properly screened and licensed to handle the supply of weed expected to be sold starting in January. In addition, said Ajax, many existing medical marijuana dispensaries will have untested supplies when licensing begins."

Derek Peterson, CEO of cultivation company Terra Tech, said that with a system of state licenses and localities that can ban all pot businesses, it's not clear if supply will meet the immediate demand statewide. "So much of the supply side is dictated by regulations."

Alas, so much of California's booming cannabis industry figures to be dictated by the same thing.